GPS and Mapping Applications - PathAway Integrated

Authorized PathAway Reseller
German and English language support provided.

QuoVadis - (formerly TOURATECH-QV) Digital maps, moving map, GPS-navigation and route planning. Digital maps of: Canada, Africa, Europe, Germany, Austria, Switzerland, World Atlas, Top50, Top10, Top200, Austria Map, Swiss Map 100. QuoVadis maps can be output directly to PathAway with more precise plotting, and without map distortion. PathAway routes, tracks, and waypoints can be imported from PathAway, or exported to PathAway.

Authorized PathAway Reseller
English language support provided.

Fugawi Global Navigator Transfer maps from Fugawi Global Navigator or Fugawi Marine ENC directly to PathAway on your Windows Mobile handheld. Fugawi users can now easily transfer their maps, tracks, routes, and waypoints between Fugawi Global Navigator and PathAway for Windows Mobile. See the Fugawi World Digital Map Collection for a listing of maps available from Fugawi.
SOLTEKNIK. Swedish Nautical and Topographic maps.

Authorized PathAway Reseller
Czech, Slovak, Hungarian, English language support provided.
Navisat's new product "TourNavigator" includes PathAway and their entire collection of maps in PathAway format on a single SD-Card.

Simply slide in the card, and go. SD card contains an auto-install of licensed version of PathAway GPS 4 Standard Edition.

Visit www.TourNavigator.cz or www.navisat.cz to purchase the TourNavigator product. Navisat plans to expand it's offerering to other locations in Europe so keep checking with them for other maps you may be interested in.

MapAway from J&B SoftLabs A quick way to create a PathAway map is to use the free software MapAway, which creates PathAway maps from Google maps. Visit http://www.iippo.net/jb/mapaway/. For information on this program, also see the PathAway forum topic: http://pathaway.com/forum/viewtopic.php?t=520&start=0.
Maps - Available in PathAway Format

Authorized PathAway Reseller
Greek and English language support provided.

Anavasi (www.mountains.gr / www.anavasi.gr) is a Greek scientific cartography and publishing company staffed by experienced personel. There are currently three sectors of activity:
- Publications of maps, technical and walking guides as well as monographs on areas of particular interest.
- Geographic data collection and processing, continuous updating of a country level database.
- Software development (Mobile GIS) for the joint use of GPS devices and Anavasi TopoMaps (produced on CDROM). Training in the use of GPS devices.


Authorized PathAway Reseller
French and English language support provided

TopoRider provides Professional topographical maps coverage of Canada, Africa, Mongolia, South America, USA etc. Topographical maps for Ontario, Quebec, British Columbia, Maritimes etc.
Road maps, provincial maps, bathymetric charts etc.
Each CD ROM contains a large professionals scans of topographical maps. A QuoVadis Reseller. Some maps are available in PathAway format on CD or SD card.



BS-Map Shop (German and English) Provides world-wide Digital maps in PathAway format. An excellent source to obtain calibrated PathAway maps.

Authorized PathAway Reseller
Italian and English language support provided

www.VIVILIBERO.IT (Italian and English) GPS Services for tourism. Development of georeferenced raster and vectorial maps for hiking, cross-country skiing and mountain-biking in Italy and for European cities sightseeing in many formats, PathAway included. VIVILIBERO also run the first Italian GPS Point inside the VIVILIBERO Bed & Breakfast (www.bb.vivilibero.it) at Bisegna in the Abruzzo National Park, Italy. Vivilibero resells and supports the Italian version of PathAway.


Authorized PathAway Reseller
Italian and English language support provided
www.GPSolutions.it (Italian and English) GPS Services for business/GIS. GPSolutions resells and supports the Italian version of PathAway.
Utility Software supporting PathAway
| | |
| --- | --- |
| | GPS Visualizer - On-line tool designed to create SVG (Scalable Vector Graphics) images from tracklogs. Now supports creating SVG images from PathAway Track and Point databases. Simply upload your PathAway Track databases to GPS Visualizer and view the resulting map laid out in Vector format over selectable background maps. Generate color coded speed or elevation profiles from your recorded tracks |
| | GPS Utility GPS Utility provides management and manipulation of GPS information. You can use it to transfer data to/from Pathaway and store the data in PC files in one of several text formats. You can plot your GPS information as a map and add map annotations in text or image form. GPS Utility is particularly useful for editing and splicing together track and route segments. Supports direct import and Export of PathAway track, route, and waypoint databases. Search patterns can be generated in either track or route/waypoint forms. Other tools allow you to analyse and average the GPS information. |
| | |
Remote Tracking Services supporting PathAway

Authorized PathAway Reseller

QuoVadis - (formerly Touratech-QV) Realtime GPS Tracking solutions. Partnered with QuoVadis. Supports PathAway Send Location from PathAway Professional Edition.

www.poi66.com: Supports SMS and HTTP Send Location from PathAway Profesional Edition.

This website hosts a leading recreational GPS live tracking service. POI66 is mainly used by travellers that like to inform te home front about their current position.


Authorized PathAway Reseller

TrakGPS.com: Realtime GPS Tracking solutions. Partnered with Touratech. Supports PathAway Send Location from PathAway Professional Edition.
GPS and Mapping Applications - Other
These applications provide some sort of bitmap or jpeg export feature to allow you to use PathAway Map Manager to convert their maps into PathAway format.
Global Mapper is more than just a viewer capable of displaying the most popular raster, elevation, and vector datasets. It converts, edits, prints, and allows you to utilize GIS functionality on your datasets in one low cost and easy to use software package. Your data files can be loaded as layers, for example a Digital Elevation Model (DEM) can be loaded with a scanned topographical map to create a 3D sun shaded view of the map. A digital aerial image can be draped on the surface together with vector contour mapping to create a stunning and informative graphic. The results can be printed, or the workspace can be exported to a high resolution raster image for use in a presentation or report.
Note: The companies referenced here do not endorse our product, this information is for our customers guidance only. Some maps may have copyright restrictions. Please honor their terms of use.
On most of the online sites, you can choose the map you're looking for. Right Click on it. Select Save Picture As... Save as a BMP file. Note the longitude and latitude (if there). Then use PathAway map manager to import the maps into PathAway.
Maps can be calibrated for PathAway in the following ways:
1. In PathAway Map Manager by one of the available methods:
Known Points: Enter the known geographic points on the map. Recommended for most maps.
Top-left and bottom right longitude latitude. Recommended for low power handhelds.
Map center longitude/latitude, and the width/height of map in statute miles. Recommended for low power handhelds
Projection Type and known points. Recommended for very wide area maps.
2. In PathAway on your handheld. From the Options menu, select Calibrate Map. Mark 2 or 3 known locations on the map and match them to the actual points in your Points Database.
See the User Manual for more details.
www.CanadianMaps.ca - Canadian Maps.
maps.Google.com

Geography Network
MapQuest
MSN Maps
Yahoo Maps
Etak

MyWay.com
US Census Data - Tiger Map Server (U.S.)
Natural Resources Canada - Center for Topographic Information
WorldOfMaps.com (Canada)
MapTech - Land, Marine, Aero
National Geographic Map Machine


www.boatchart.com - US Nautical charts
Topozone - US Topographic maps
Maps.NationalGeographic.com
Microsoft TerraServer
www.charttiff.com - US Topographic maps.
TopoGrafix
www.topozone.com - US Topographic maps.
NorthStar Digital - Canada Topographic Maps.
Get-a-Map - Ordnance Survey Online Maps. Great Britain and Ireland

MapMart - Sells various U.S. Geological Survey (USGS) products including Aerial Photography, DEMs, Digital Vector Mapping, DRGs, DOQQs as well as topographic paper maps and GIS Software.
GPS Tours, Waypoints, Tracks, Geographical Names Databases


GPSies - Tracks for Vagabonds: With the community GPSies you can view and download tracks which have been recorded by a PathAway. Whether you are searching for running courses or mountain bike tracks, with GPSies you can see what tracks others have recorded. And you can download all the Tracks and put them onto PathAway so you won`t lose your way. The online converter of GPSies.com also allows converting to various track formats "on-the-fly"- without installing any software.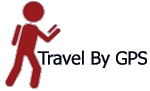 TravelByGPS: Search the TravelByGPS web site to find and download hundreds of free GPS maps and tour guides for on- and off road sightseeing. Media rich content includes narrative audio and visual images, point of interest data, maps, GPS waypoints and tracks for touring through unique travel experiences. Use GPS for safer and more enjoyable adventures. Now import GPS Tours right into PathAway!


GPSBabel (http://www.GPSBabel.org):

GPS Babel now supports conversion of PathAway Tracks, Routes, and points. GPSBabel converts waypoints, tracks, and routes from one format to another. It returns to us the ability to freely move our own waypoint data between the programs. It contains extensive data manipulation abilities making it a convenient for server-side processing or as the backend for other tools. It does not convert, transfer, send, or manipulate maps. Babel processes data that may (or may not be) placed on a map, such as waypoints, tracks, and routes.


www.POIHandler.com - This site offers all kinds of Point of Interests for the whole of Europe and USA. The members from this site can easily add, change and download POI's. POIHandler.com is one of the most visited Points of Interests place in Europe and USA. They have between 1500-2200 page views daily; They provide all kind of Points of Interests from speed cams until fast-food restaurants and a free weather service for some countries of Europe. Currently, they have over 13000 registered users.
The sport where YOU are the search engine. PathAway now includes support for GPX and LOC files. copy the GPX or LOC file to your handheld, then use the Import... feature in the Options->Points, Tracks, or Routes dialog to import them into PathAway. Use PathAway to hunt and manage your geocache treasures.


Geocaching.com - Includes large database on caches to hunt down, along with general information on geocaching.