BSB/KAP Direct Support
---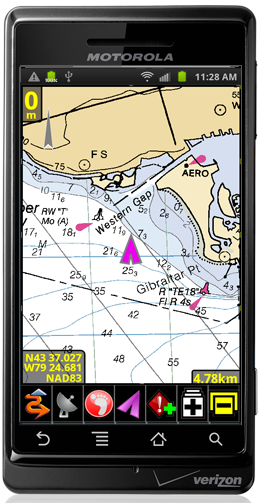 Until now, custom maps required conversion to PathAway Map format (.prc) in order to be efficiently displayed in PathAway. Now, for BSB/KAP maps and charts, that is no longer the case. BSB is the most common format used for Nautical raster charts.
In the USA, these charts are available for free from NOAA. As of version 5.63, PathAway can now render BSB/KAP maps directly without any conversion required.
Simply import the map into your PathAway data folder. See instructions for your device platform.
Once imported, and PathAway will include the maps in the stack of custom maps. The simply zoom in and out of your BSB maps along with your existing PRC maps.
Available on Android and iPhone/iPad Platforms.